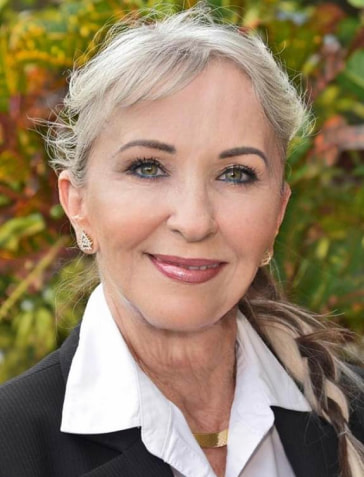 Elizabeth R. Quayle is a REALTOR® Broker, International President's Circle at Coldwell Banker Island Properties in Kapalua, Maui, Hawaii. Elizabeth has been assisting both buyers and sellers with all of their Residential Maui Real Estate needs since 1989. She has been a resident of West Maui for since 1985.
She feels blessed to have worked with Roy and Betty Sakamoto since 2010, and is thrilled to have moved into to the new office in Kapalua as of July 1. The change is a sign of growth, and opportunity. So grateful to be a part of this spectacular team of seasoned individuals. We won't miss a beat in servicing our clients, and will continue to offer our professional services to both buyers and sellers.
Prior to the move to Sakamoto Properties in July 2010, she was the Principal Broker of Terra Pacific Realty LLC for 5 years, and worked with Whalers Realty Inc. for 17 years. She brings many years of experience in marketing and selling all types of resale and Developer Direct homes, condominiums, and vacant land.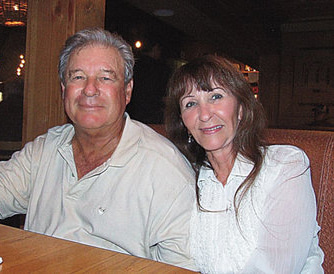 Before to moving to Maui, she held an active Real Estate License, and worked with Red Carpet Coastal properties in Long Beach California for several years.
Elizabeth moved to Maui in 1985 with her two teenage boys, Alex and Andrew. In 1987 she began her wonderful family blending adventure with her husband, David Barca. Dave and her beautiful step-daughter Gina Parola, are also Licensed Agents in West Maui.
Her life centers around the family she adores, including her seven grandkids, Jacob (now her colleague/associate), Tyler and Michael (in New Jersey), Tia Leeann and Lincoln (in Washington), and Nihoa, Tama, and Nai'a (on Kauai). Their combined 5 offspring and their perfect children is why she gets up and works so hard for you, every single, glorious, Maui day.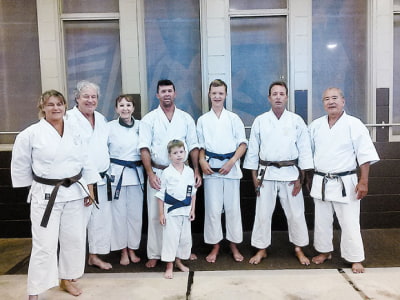 Personal favorite activities are golf, tennis, traveling, traditional Japanese Shotokan karate at Lahaina Dojo, chasing fish with Dave, and spending every free moment available with her family.
Being a part of the Coldwell Banker Island Properties Kapalua with her grandson Jake Pike has been a dream-come-true. Ohana is family, and our friends and clients are often our Ohana.
We love what we get to do, for whom we get to do it, and where we get to accomplish our greatest dreams!!!
Your health is important to us, so know that we are doing the right thing by wearing our masks, and washing our hands ........ constantly!!!!